---
---
Manufactured in one single aluminium piece: light, solid and strong. Ergonomic handles.
- For planting bulbs and lettuce, tomato, pepper etc. seedlings.
Reference

Sizes

Weight

number

Amm

Bmm

3003

284mm

111mm

0.173 kg
FeedBack

óóóóóPlease leave a 5 Star Positive Feedback ó óóóó
Feedback & DSRs (Detailes Seller Ratings).  We Strive for 100% Customer Satisfaction and we love to leave positive feedbacks to our buyers.   
Therefore, our feedback and DSR are extremely important to us as better DSR score affect our search placement on eBay,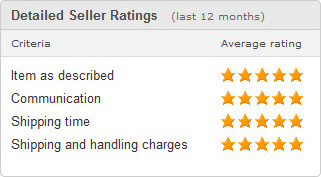 ---
---