---
---
Varnished wooden handle. Special steel blades. Integral tempering in one single blade. Sharpening by hand. Universal teeth.
- for pruning woody plants: olive trees, fruit trees, citrus trees and vines
- for pruning ornamental plants and trees
Reference

Sizes

Weight

number

Amm

Bmm

4584-14

350mm

5mm

260 gm
FeedBack

óóóóó Please leave a 5 Star Positive Feedback óóóóó
Feedback & DSRs (Detailes Seller Ratings).  We Strive for 100% Customer Satisfaction and we love to leave positive feedbacks to our buyers.   
Therefore, our feedback and DSR are extremely important to us as better DSR score affect our search placement on eBay,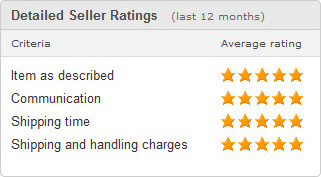 ---
---